Introduction
The new release of Scrumpy Planning Poker includes some minor bug-fixes as well as few new features which includes something requested for quite some time – simplified cards.
New features
Simplified card images
Now it is possible to use 2 more type of card images – gray-scale and monochrome. This was asked quite some time lately – why not just use simple images to allow better concentration on the game itself. For most users though it's still fun to use the original images so now the images style is available as an option in the settings. The images are changed for the current user only and do not affect the rest of the users in the room. This way, participants can use color, gray-scale or monochrome images depending on the personal preference.

The gray-scale images for cards reduce a bit the color saturation of the whole application and look like this:
For users who want even more simplified card images, which include only the schematics of a card, the monochrome option is ideal. When monochrome card images are chosen, the cards look like this: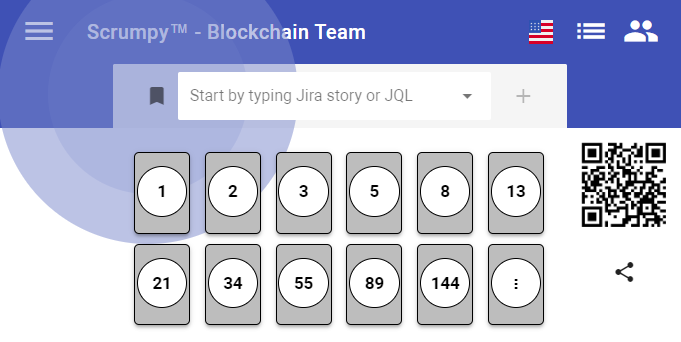 Fun factor: zero 😋 but it definitely looks more serious… uh.
Micro-voting
It is convenient from time to time to ask simple questions like "shall we re-vote?", or "Do you agree with adding a new acceptance criteria?". Now you can turn any chat message into an up-down vote poll or simple like-only counter and check the team preference on a particular question. The chat message can be converted to a poll using the three vertical dots context menu of it on the upper right corner as follows:

The up-down vote can be used to collect pros/cons and check if the positive votes prevail over the negative votes:

The simple like-only polls can be used to check how many participants like the question from the poll:

Refine again
It is now possible for our Jira-integrated users to move an already refined story back to the list of stories to refine. This can be done from the left pane using the small arrow below:

Happy voting!
All those nice features (and fixed bugs) have been completed thanks to our users – they have requested and we have implemented them. Please help Scrumpy Planning Poker become even more convenient for you by submitting a feature request/bug to our Feature Requests page or up-vote an existing feature that you find useful. Thank you!