Introduction
The new release contains nice new features like chat, labels and flags, vote reminders, carousel view for attached images as well as some fixed bugs.
Fixed bugs
Votes of disconnected users were displayed.
Now the votes of users who have been disconnected (mostly by turning off the screens on mobile phones) are hidden and revealed only after the session is over.
Game could not be paused when all participants have voted
Now the pause and resume works as expected all the time.
New Features
Chat support
As a courtesy to our thousand supporters on Facebook we've released a surprise feature – Chat! The feature allows exchanging text messages with links during a voting session, which is a very common case for collaboration and saves the time and effort to use another chat software.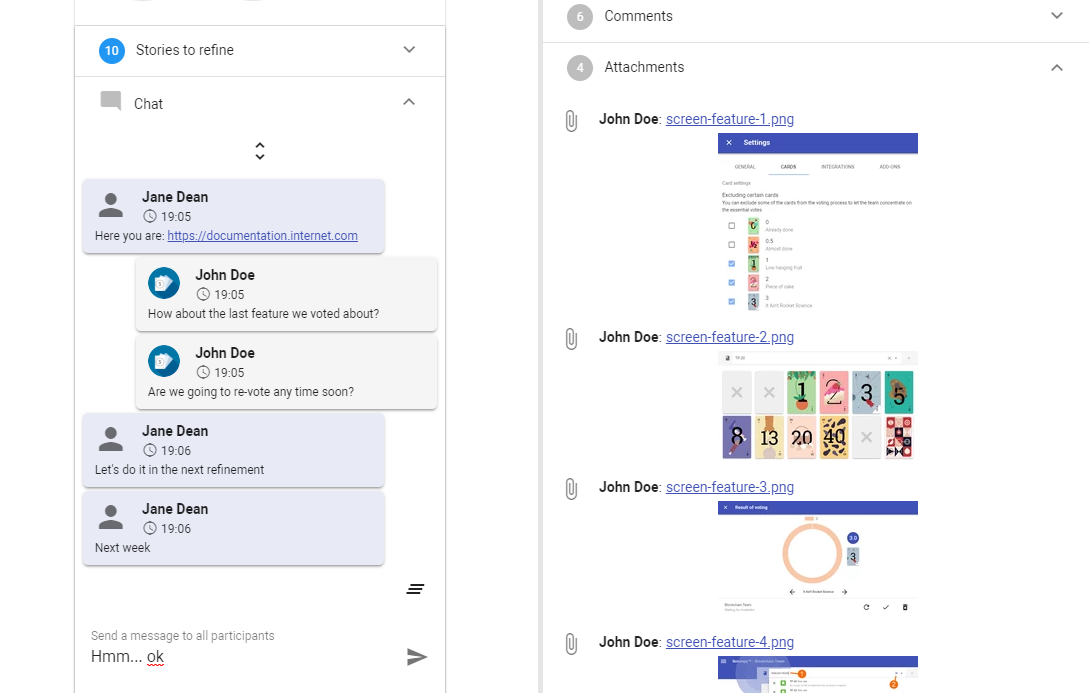 We've also paid attention to using the proper notifications for each chat message, both visual and audible, which is shown on the next screenshot:

Are we going to soon support video and audio in Scrumpy Planning Poker? Let this be another upcoming surprise 😊
Labels and flags
Especially for our Jira users, we've added the ability to see and modify the labels attached to an issue. With a single click new labels can be added as well as issues can be easily flagged. Flagged issues are also displayed in red in the list of stories to refine.

Voting reminders
This is an old feature that was pending in the list of requests. Finally, it was implemented and now there is a button during voting which creates an inviting sound to all the users as well as a visual message that it is time to vote. Sometimes discussions can go for ages and a reminder to stop chatting and start voting is very useful unobtrusive attraction of attention.

Carousel view
Before it was not much convenient to view the image attachments in a ticket as the images had to be downloaded before viewing. Now the images are displayed in a carousel view and displayed on the bottom of the screen. This way the navigation is still usable while the bottom half of the screen is occupied with the image carousel. The old way of downloading the images is still possible when clicking on the file name.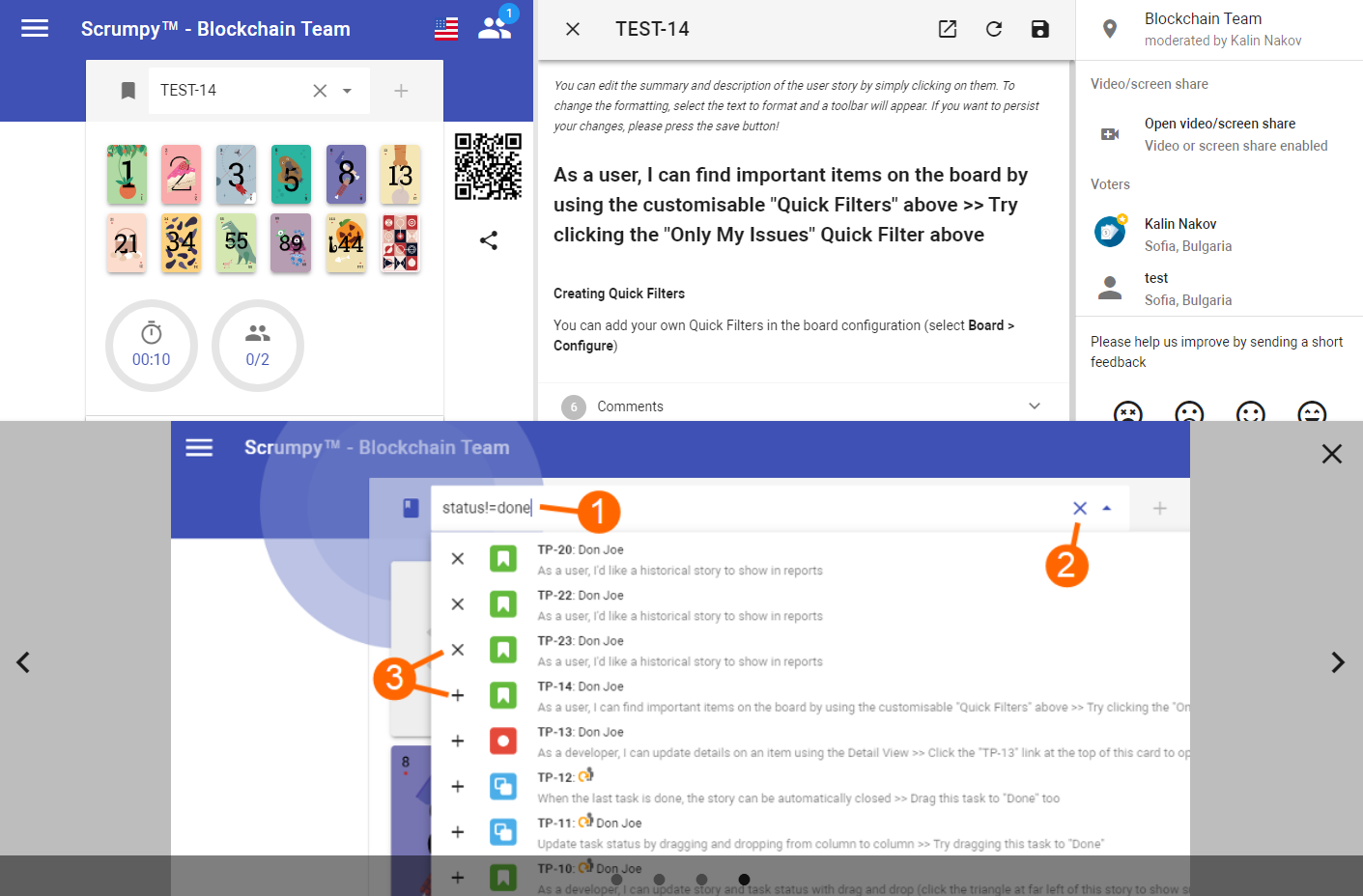 Happy voting!
All those nice features (and fixed bugs) have been completed thanks to our users – they have requested and we have implemented them. Please help Scrumpy Planning Poker become even more convenient for you by submitting a feature request/bug to our Feature Requests page or up-vote an existing feature that you find useful. Thank you!