The new release is out and it contains 2 major and long anticipated improvements like the JQL bookmarks and Jira Server as well as some minor bug fixes.
New Features
Jira Server
The Jira Server is finally approved and available for installation on your Jira Server instances The marketplace link is here.
When installed, the add-on behaves like the well known Jira Cloud add-on. There is still no Confluence integration with automatic summary generation though.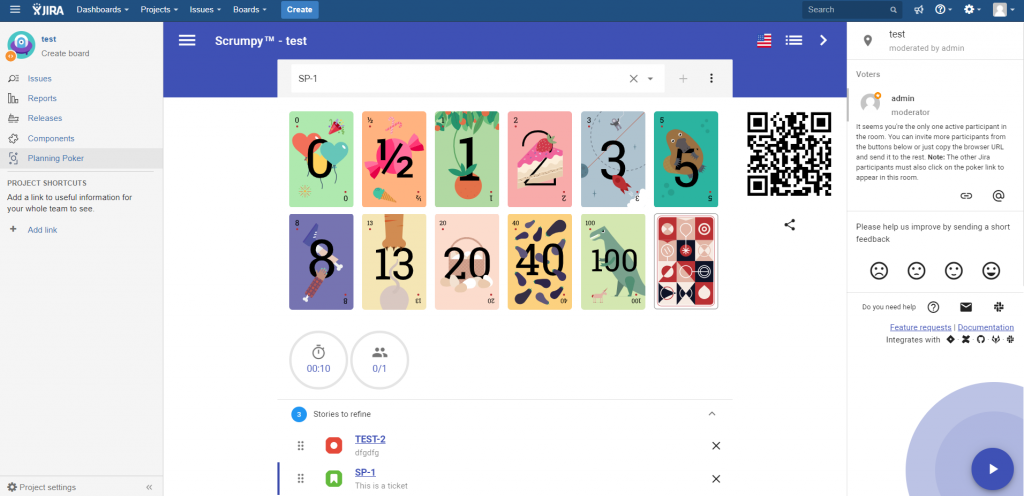 Recent queries and query bookmarks
Finally, we introduced a great improvement on the way how JQL queries are maintained (same for GitHub and GitLab queries).
The drop-down box for the queries now shows the recent queries, the bookmarked most-often used queries and example queries which can be used as a starting point. Note that the bookmarked queries are excluded from the recent queries to save space in the drop-down box.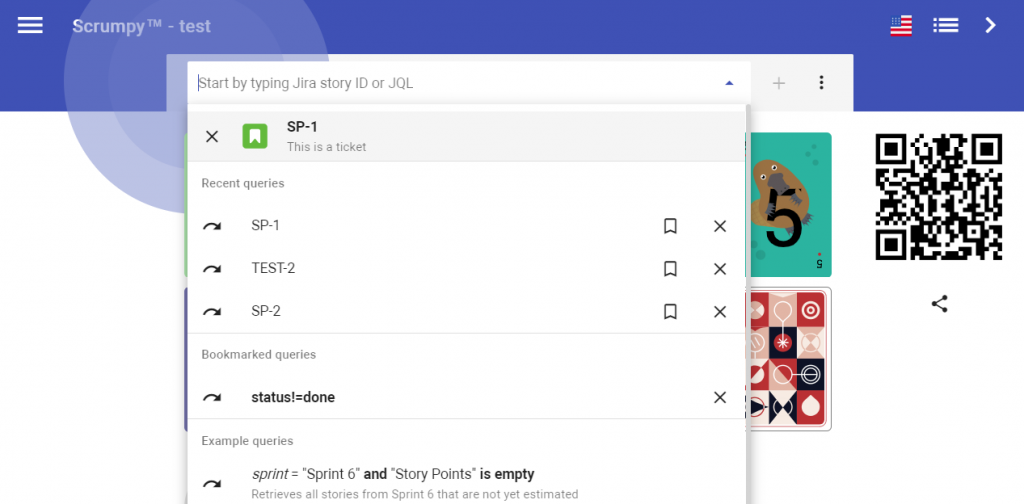 Bugfixes
Gravatar sign in
The Gravatar sign in now works again. It works by first entering the e-mail address of the profile, then the avatar appears on the right side of the e-mail box and then when pressing this button with tooltip "Sign in as <your user>", the Gravatar profile is used.
Add To Home Screen
Sometimes after installing the Scrumpy Planning Poker as a mobile application, starting it leads to infinite loop. Now the most recent room is open and the application starts immediately.
Disabled cookes
Navigating to a room with the local storage (cookies, etc.) disabled caused by add-blockers, anonymizing tools, etc. lead to inability to enter the room. Now Scrumpy can be used with those tools.
Happy voting!
All those nice features (and fixed bugs) have been completed thanks to our users – they have requested and we have implemented them. Please help Scrumpy Planning Poker become even more convenient for you by submitting a feature request/bug to our Feature Requests page or up-vote an existing feature that you find useful. Thank you!